---

Robin Bell Books
Author Biography

---
Links on this page
Robin was born in a small country village on the east coast of England on 14th February 1947, during one of the coldest winters on record. He grew up in these peaceful rural surroundings, attending the local thatched roof village primary school until aged 11. Passing the infamous 11+ examination, He transferred to a nearby Grammar School, where he studied the usual subjects of the time, English language, English literature, Mathematics, Physics, Geography, Latin and Biology. It was during this time that Robin developed his interests in things mechanical and musical, such as motorbikes, cars and handbells...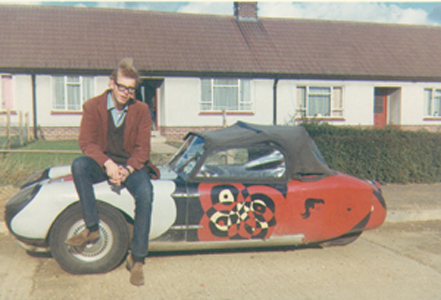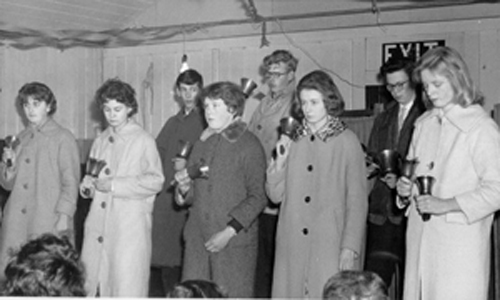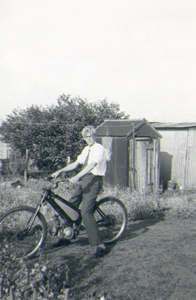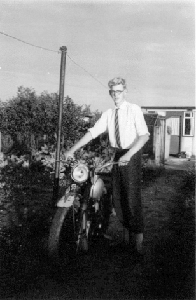 After achieving moderate success in the General Certificate Exams (2 "A" levels and 9 "O" levels), Robin somehow decided to begin an apprenticeship in mechanical engineering with Ford Motor Company, based in Dagenham, just outside London. Over a 5 year period he studied such riveting topics as laminar flow of fluids in pipes, Hookes law of elasticity and Boyles law of pressure and temperature.
Finally he could no longer stand the excitement and resigned, joining an Insurance company in London as an underwriting clerk. Luckily Robin was saved from a life of boredom by being selected as an inaugural member of a new work study department just being set up under the auspices of management consultants Booz-Allen and Hamilton (with a name like that, who could resist?)

Life suddenly changed when, at age 25, he met an Australian girl at the closing night of the "Surrey", a pub on the Strand in London and famous for its Australian clientele. Within months he had agreed to travel to Australia and live there for a trial period of 2 years, under the assisted passage scheme brought in by the Australian government to boost the population. He managed to arrange a transfer to the Sydney office of the same insurance company and in May 1972 arrived at Sydney's Kingsford-Smith airport at 6am after a 26-hour flight from England

That arrival was the start of a love affair with Australia that is ongoing. Before the arrival of his sons, Ben, in 1978 and Daniel in 1980, he had already explored central Australia in an ex-government mini-bus converted to a camping home, traveling through remote New South Wales and South Australia, up through the red centre, calling at Ayers' Rock, Alice Springs and Tennant Creek before turning eastward again and heading across the wet country of the Gulf of Carpenteria before a dash down the east coast back to Sydney. He was also lucky enough to be sent on work related trips to Queensland, Western Australia, Victoria and South Australia, during which he was able to see first-hand some of the country described by the early explorers.

Robin was divorced in 1988, Australia's bi-centennial year and celebrated by moving out to a small house literally on the edge of the Blue Mountains National Park, west of Sydney, at Blackheath.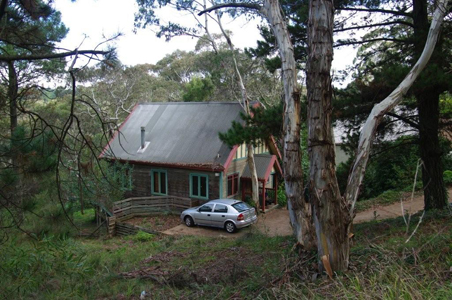 From this base he was able to explore almost daily the cliffs and gorges struggled over by Blaxland, Lawson and Wentworth almost 200 years before. He was also fortunate enough to be able to explore westwards and follow in the footsteps of Oxley and Sturt out towards western New South Wales, to Bathurst and Dubbo and beyond. Robin had formed his own computer software development company, Switched On Software the same year as his divorce and was able to work from home, thus avoiding the daily commute into Sydney.

But even this idyllic, peaceful location became crowded with tourists at weekends. By now Robin had acquired a dog companion, a cross Border Collie/Australian Cattle Dog called Wally, rescued on impulse from a pet shop, so he decided to move home further west and bought a 100 acre farm at Mount Werong on the Abercrombie River, midway between Oberon and Goulburn, and close to the abandoned township of Yerrilderie.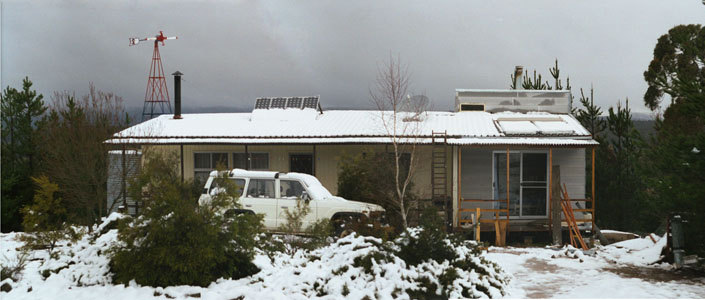 This was a real challenge, as the farm had no mains electricity, no mains water supply and no sewerage connection. The only modern convenience was a telephone line, which on numerous occasions disconnected itself during periods of heavy rain. There was also a very basic solar electricity panel and a wind powered generator. Somewhere along the way he acquired a second dog from friends who were moving from a rural property back into Sydney. So Sam the German Shepherd joined the family.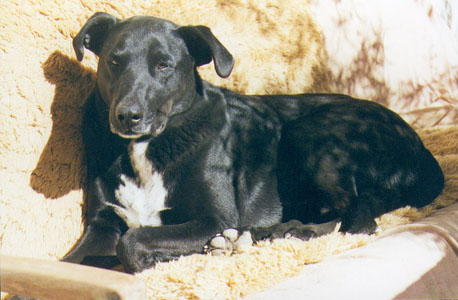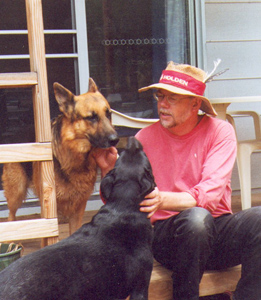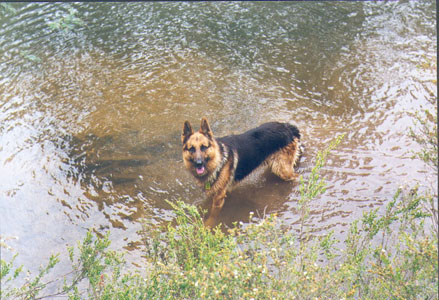 Robin improved the very basic solar electricity system already installed, set up his own solar hot water heating system, linked to a slow combustion stove and added another 500 gallon rain water tank to supplement the 2 500 gallon tanks already present. As a back up he added a petrol driven generator to charge up the 12vdc battery bank for times when the sun didn't shine or the wind wasn't blowing. Television reception so far away from civilization was non-existent, so he also installed a satellite dish which enabled him to pick up the free-to-air television channels, as well as some beamed into Australia from India and the Far East.
As he was still working from home he managed to persuade Telstra (the government telephone supply company) to improve his telephone line reliability so that he was accessible to his clients. Also working from home gave him control over his time usage, so that Robin was able to devote time to his hobbies of photography and music. With the nearest neighbours many kilometres away, it didn't matter how loud the volume was on the electric guitar amplifier.
Robin planted an experimental vineyard of cabernet sauvignon grapes and some 40 olive trees, as his research indicated that the climate was suitable for both crops. He also managed to plough a small area and improve the soil enough to grow his own vegetables. So he was just about self-sufficient. Cooking and food storage was handled by an LPG stove and refrigerator respectively, running from a 90 kg LPG gas cylinder, which needed replacing every 3 months or so. With the nearest shopping supermarket some 70 km away, Robin had to be very sure that he had not forgotten any supplies on his fortnightly trips to town. Mail deliveries were taken care of by Pat the Postie, who delivered to his mailbox situated some 4km away from his front gate 3 days each week. Pat would also deliver any urgent supplies, like long-life milk or the important dog food with the mail, provided Robin rang up before she started her 150 km round trip mail delivery run.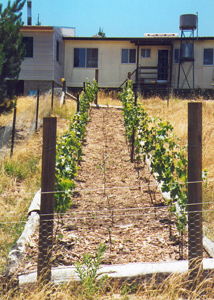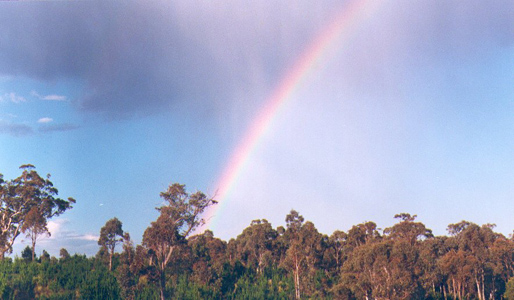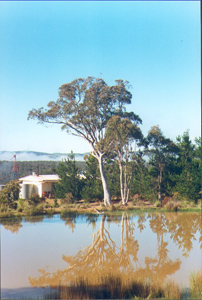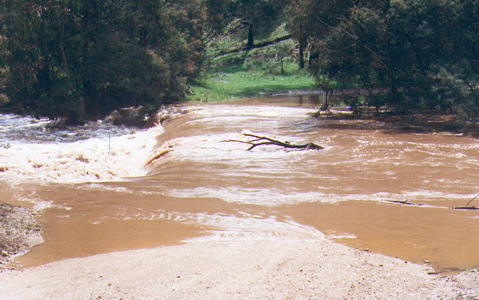 Being so far removed from civilization also brought rewards in the form of wild-life. Some agreeable and some less welcome! Kangaroos, of course, together with wombats, echidnas and wild pigs, but Robin says he could have lived without the encounters with red-bellied black snakes and brown snakes. He could also have lived without the bush flies which appeared regularly each spring and made summer unpleasant at times. Cockatoos, both white and black were common, along with king parrots and lorrikeets. His favorites were a pair of eagles who would entrance him with their soaring spirals over the valley in the summer months as they rode the thermal currents.
As mentioned, Robin was born in England on the east coast and suspects that he has some viking ancestry somewhere in his past. Whatever the reason, he has had a fascination for the Nordic countries and in 2001 took a holiday trip to Sweden. Before leaving Australia, he searched the internet for possible contacts there that he could visit during his trip and became friendly with a Swedish girl via emails. They met in Sweden and from then on his life changed again! On Robin's return to Australia, he made a swift decision to sell his farm and move to Sweden. He had already proposed to Charina (his Swedish girl-friend) so by the end of 2001 his farm had been sold, his precious possessions packed away and loaded in a crate on a boat bound for Europe and he was on a plane to Stockholm.
Together Robin and Charina bought a house just outside Karlstad, in central Sweden, in a little village called Östra Deje, were married in March 2002 and waited for his shipping crate to arrive. By June 2002 everything was safely delivered, including the dogs Sam and Wally, who had been in boarding kennels in Australia since Robin left there just before Christmas 2001.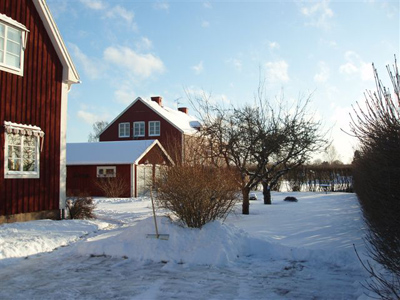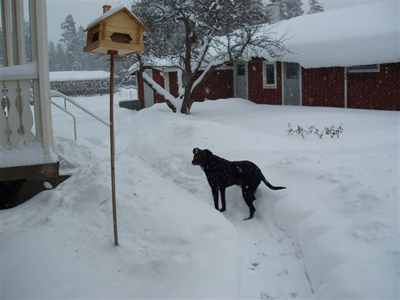 Since arriving in Sweden, Robin has taken a course in Swedish (not an easy language to learn at age 55!) and managed to find part-time work with a local cleaning company. A total change of direction from computer work, but one which is not so stressful and which allows more time for writing.

In July 2007 Robin and Charina decided to live apart, although they remained in almost daily contact. Charina moved back to an apartment in Karlstad with her 3 cats, while Robin bought a 100 year old timber cottage in the forest and spent some time renovating and adding essentials such as an indoor toilet. He also acquired another dog, a Rottweiler/German Shepherd cross called Grålle, and spent his non-working hours in the peace and quiet of the Swedish forest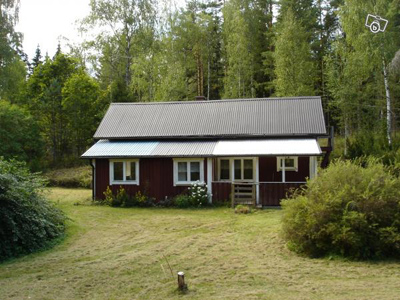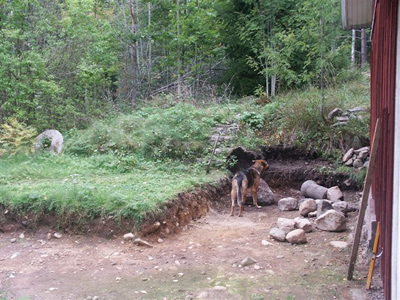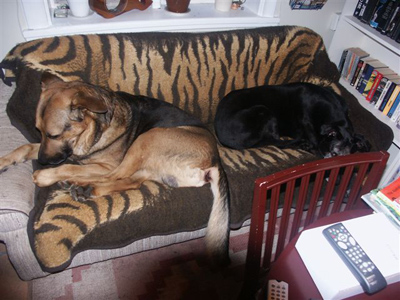 Sadly Robin's wife Charina died unexpectedly at the early age of 53 in May 2008. The same month his dog Wally, his faithful companion from Australia, became sick and had to be put to sleep. Grålle found it hard to cope with the loss of his companion and began to behave erratically. Things became so bad that, after consultation with the local vet, Grålle also was put to sleep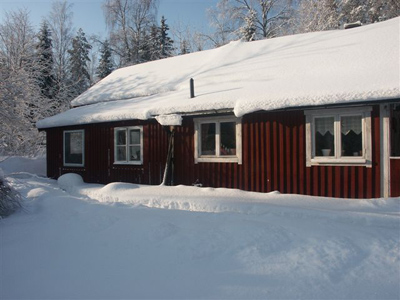 The loss of the two dogs unexpectedly provided the solution to a problem that had arisen with Charina's death. What to do with Cornelius, Charina's sole surviving cat? The solution was for Cornelius to take up residence with Robin in the forest cottage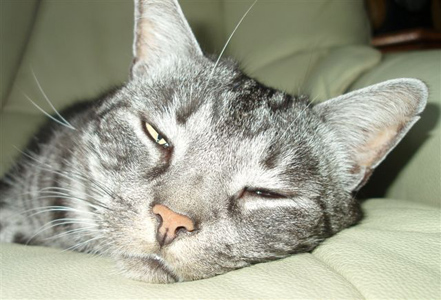 After two years of exploring the forest and enjoying an outdoor life, Cornelius passed away in November 2011. The house seemed very empty with no animal companions, so after a week of solitude, Robin drove to the local animal rescue centre and was chosen by a lovable stray cat, which he promptly named Kiri - in honour of the New Zealand opera singer - as a result of the noisy meows on the drive home. Kiri soon adapted to her new home and is currently enjoying a life of luxury, including shrimps for lunch every day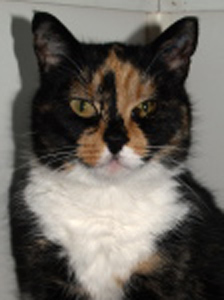 Over the last two years or so, Robin has been busy writing articles for an on-line company based in India (Chillibreeze), working on various projects including writing over 600 articles relating to industrial news, renewable energy, the oil and gas sectors and so on, which has left little time for other writing endeavours. In addition, he has been busy adding extra space to his small cottage, including the installation of a second fireplace and an interior staircase to the second floor - an addition to be savoured in mid-winter with temperatures down to minus 30 degrees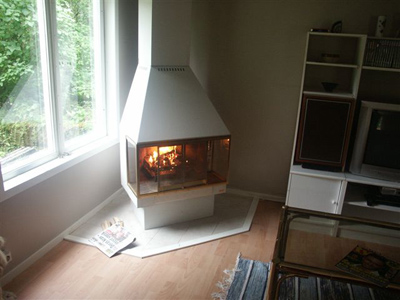 With the renovations finished on his cottage (although work on a house is never really completed), Robin has spent more time recently on adding to the My Adventure series of Children's books and has just released two new titles. All his books are available through Lulu Press. Just click the link below to see all titles
Just click here to go directly to his author spotlight page
To Be Continued...
Click the image if you would like to sign my guestbook